COURSE : "Les nouveaux marketing" (modern marketing)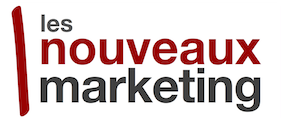 12 DIGITAL MARKETING SYLLABUS
Course code
DM101
Course schedule
Number of sessions: 12
• 18 hours of lectures (12 classes)
• 11 assignments
• 11 quizzes
• 22 hours of independent work
• 2 hours final exam
• 10 hours for group project
Total duration, inclusive of preparation and presentations: 50 hours
Course credits
5 ECTS
Faculty and contact details
Hubert Kratiroff
06 80 43 29 05 (for texting only)
« hubert.kratiroff@grenoble-em.com »
or « hubert@kratiroff.com »
Course goals and objectives
« The more we share ideas, the more we will get out of it! » HK
Digital innovations are powerful and have multiple impacts as they re-shape entire industries and value chains. They often tremendously reduce barriers to entry and open doors for a new generation of startups, entrepreneurs and innovators.
Digital Marketing (online marketing, marketing 3.0, eMarketing, web Marketing) is a very important and rapidly changing area of marketing management. This course will demonstrate how internet/Web/online tools can be used to market directly and interactively to customers and consumers. This course is made of 50 hours of lectures and presentation, discussion, independent work, quizzes and exercises.
After completing this module, you will be able to:
• Professionally and practically understand the digital world and the digital tools… even if you are a digital natives (and seem to know these things!)
• Have a complete overview of the big digital picture
• Classify every action in a more global approach
• Have a complete, exhaustive but superficial understanding of digital marketing world
• Know how a website, an APP, a blog are made and can be ranked with SEM
• Understand online pricing aspect and appreciate how digital tools are changing the way products are priced.
• Examine what price comparison tools are and how they work.
• Learn what Pay What You Want (PWYW) is analyze through a real-world case
• Know how to build brand awareness through content marketing and native advertising
• Understand the search business and why it is dominated by Google
• Understand the importance of content in branding strategy
• Dive in the revolution of sharing economy
•
• Gain an understanding of data collection and analysis methods
• Learn to evaluate and choose web analytics tools and methods
• Understand the unique measurement offered by New Media
COURSE CONTENT, OUTLINE and OVERVIEW
"The best marketing doesn't feel like marketing" Tom Fishburne
Contents and list of topics
Numeric culture
Digital marketing
Customer Co-Creation
UGC
Coding, languages and technical stuff
All aspects of ranking and search marketing

COURSE OUTLINE
1. FOMD: future of digital marketing
"The power is in the hands of the consumers" Paul Polman, Unilever CEO, in The Guardian 2011
In this introduction to numeric culture, we will start by defining the business, economic and technological context for digital marketing and providing an overview of some of the key themes that will define marketing in the early 21st Century.
Numeric culture
Digital transformation
Digital Age
MoMaMa
SoLoMo
Soft power
IOT and Cisco's "Internet of Everything"
Web and online business influential people
Case Study: SNCF business case
2. Inside web: general technical tools, tips & tricks
"Everybody should learn to program a computer, because it teaches you how to think" Steve Jobs
In this session, you won't learn how to code or program, but you will understand those who do it, you will be able to talk to them and to manage a digital project. Digital marketing involves a lot of know how but it always begins or ends with a technical part… don't miss that!
Registrar, TLD, sub domain, URL
HTML and CSS code plus a little of JavaScript
Web Responsive Design
Tag, QRcode, API
Web Design and trends
The most famous CMS: WordPress
Web browser
ATAWAD
Case Study: DM glossary & DM taxonomy
3. Digital Tools for Developing Innovative New Products and Setting the Right Prices
"Sometimes when you innovate, you make mistakes. It is best to admit them quickly, and get on with improving your other innovations." Steve Jobs
How are products developed with the help of the smart mob? How are products priced in the digital world? You will learn how new digital tools are enabling consumer to take an active role in evaluating and setting the prices they pay for the products they purchase.
Customer Co-Creation
Digital Concepts Practice
Digital Tools for Developing Innovative New Products
Digital Concept: Pay What You Want
Price Comparison Tools
Case study: "Qui est le moins cher" APP
Case study: Qivivo business case
Case Study: Local Motor
Doppelgänger Brands
Exercise: MyStarbucksIdea.com
Case Study: Radiohead
Exercise: RedLaser.com
Campus Spotlight: Hari Sundaram
4. Digital Tools for Persuading Customers to Buy Your Products and e-commerce
« Marketing in the future is like sex. Only the losers will have to pay for it » Jon Bond, cofounder of Kirshenbaum Bond ad agency
How are products promoted in our digital world? You will learn how new digital tools are enabling customers to take a more active role in promotional activities. How are products being placed and distributed in our digital world? You will learn how new digital tools are altering the distribution of products and revolutionizing the retail landscape.
Promotion and Authenticity
User Generated Content
LoveMarks
ZMOT: Zero Moment Of Truth by Google
Consumer Decision Journey (CDJ)
Placement and New Retail
Marketplace
3D Printing
DOOH
Case Study: BrandZ from MillwardBrown/WPP
Case Study: Threadless
Module 3 Digital Concepts Practice Exercise: Thingiverse.com
Content, Module 2 Digital Concepts Practice Exercise: Wikipedia.org
Case Study: Pepsi Refresh
5. Content marketing & native advertising
"Marketing is no longer about the stuff that you make, but about the stories you tell" Seth Godin
The online world is a free and transparent world where not only the richer can reach their audiences; but the smarter content will reach it for almost free. Welcome in a world of intelligence, empathy, comprehension and contextualization where content is now branding.
Content is king and context is god
The brand become a media and a publisher
Companies, Brands and tactic websites
How to diffuse a content
Brand content planning and editorial meeting
How to work with independent to complete the content program
Native advertising, PR program and advertainment
Content marketing tools (website article, mobile content, mobile Apps, white paper, ebook, infographic, case studie, podcast, video, events…)
Contents are assets to be managed with MRM to optimize content recycling

Case study: UDECAM brand content manifesto
6. Search Marketing
"If it isn't on Google, it doesn't exist" Jimmy Wales (Wikipedia founder)
Your best (or worst) content must be reachable; search marketing is here for that purpose; learn how to use it for your company, the website of your product or your personal blog.
The concept of a keyword… the notion of bidding… the ROI of PPC
What is a SERP and a query?
Learn the equation: SEM = SEO + SEA + SMR + APP ranking
Search Engine specs: Google, Baidu, Yandex, Bing, Yahoo!, QWANT…
Search bot and algorithm page rank
GoogleMaps
Mobile search
Case study: AdWords example
7. Sharing economy and business model
"The miracle is this - the more we share, the more we have" Leonard Nimoy
This third industrial revolution comes simultaneously in 192 counties and cannot be avoid buy people incline to share things rather than to buy them. The sharing economy occurs a alternative business model with companies such as AirBnB, blablacar, Uber, Tripadvisor… all this began with "The Mesh" by Lisa Gansky… and now…
Recycling via CtoC and home production (3D printing or DIY)
State of the art in various business
Creating Shared Value (CSV) should overcome CSR
From smart mob (Howard Rheingold) to crowdfounding
Disruption in VP (value proposition)
Business model generation (canvas and template)
Case Study: Accorhotels vs. AirBnB
Case study: HBR article "creating shared value" by Michael Porter (feb 2011)
8. UX, CX & mobile marketing
"People ignore design that ignores people." Frank Chimero
User experience
Case study:
9. e-advertising, e-mailing, programmatic and RTB
"Advertising is the price companies pay for being unoriginal." Yves Béhar (Swiss designer and entrepreneur)
Display, preroll and other format
CPC CPM CPA CPI
IAB
A/B testing
Programmatic advertising
RTB
Emailing software
Email writing
Opt in/out
Case Study: LaPlaceMedia

10. Strategy: busdev, growth hacking, attribution marketing and inbound
"Make stuff people want." Paul Graham
We will examine the ways in which marketers can leverage new technologies to achieve their marketing strategies. We will review each stage of various marketing funnels.
Lead nurturing and marketing automation
Reach
Customer acquisition
Sales conversion
Customer retention
Customer loyalty
CTA and Onboarding
MVP
VP: value proposition
Permission marketing and Inbound marketing vs. interruption marketing
Case Study: LaPlaceMedia
11. Social Marketing
"Focus on how to be social, not how to do social." Jay Baer
"90% trust peers on social networks (even strangers); only 15–18% trust brands." Danny Brown
Social media are on top of the marketing priority; we will examine this world in order to have a better understanding of social media from a professional point of view.
Viral marketing
Metcalf law
Case Study: LaPlaceMedia
12. OPTIONAL
CRM, VRM, TRM & SFA
"The purpose of business is to create and keep a customer." Peter Drucker
MCA, single source & touch point
"Measure what is measurable, and make measurable what is not so" Galileo
DATA
"If you can't measure it, you can't manage it" Peter Drucker
Successfully marketing brands today requires a well-balanced blend of art and science. This course introduces students to the science of web analytics. The goal is to provide students with the foundation needed to apply data analytics to real-world challenges, which they will be confronted to on a daily basis in their professional lives. Students will learn how to identify the right web analytics tools for their specific needs, understand valid and reliable ways to collect, analyze, and visualize data from the web, and utilize data in decision making for their agencies, organizations, or clients.
Marketing analytics
Three-step marketing model
Basics of Web Analytics
Marketing analytics tools
Marketing analyst
Clickstream analysis
Tags
Amplification rate
Applause rate
Competitive intelligence
Processed data
Application programming interface (API)
Web scraping
Case study: smart city with RATP opendata
Tools
Software
TRELLO https://trello.com/
IFTTT
project management
coworking
mindmap
Teaching method
Presentations, cases, and class discussions
Group work, individual preparation and reading
Co-creation of class
Assignments
Class and homework assignments
Quizzes: each class has one or two quizzes
Readings: there are required readings for every class.
Peer Assessments: a few classes will have a peer assessment activity. You will complete an exercise, submit your work, and review the work submitted by two of your peers.
The following table explains what is required in order to pass the class
Name of activity Number Estimated hours per module % Required to pass activity
Lecture
Readings
Quizzes
Peer Assessments
Final exam
Readings
Textbook
Three books are recommended:
Chaffey, Digital Marketing, 5th Edition – 2013
Chaffey, eMarketing Excellence, 4th Edition – 2013,
Eric Peterson, Web Analytics Demystified, 2004 (available for free download from Web Analytics Demystified)
Other recommended Readings:
Michael Miller, B2B Digital Marketing – 2012,
eMarketing, the essential guide to online marketing – 2008 – ebook - Robe Stokes
Curation Nation - the 2011 book by Magnify.Net Founder and CEO, digital curator and filmmaker Steven Rosenbaum
Permission Marketing: Turning Strangers Into Friends And Friends... Seth Godin
All Marketers Are Liars: The Underground Classic That Explains How Marketing Really Works--and Why Authenticity Is the Best Marketing of All Seth Godin
Purple Cow: Transform Your Business by Being Remarkable Seth Godin
Getting Everything You Can Out of All You'Ve Got: 21 Ways You Can Out-Think, Out-Perform, and Out-Earn the Competition Jay Abraham
Tribes Seth Godin
Linchpin: Are You Indispensable? How to Drive Your Career and Create a Remarkable Future Seth Godin
Rework Jason Fried, David Heinemeier Hansson
Spin Selling Neil Rackham
Getting Things Done: The Art of Stress-Free Productivity David Allen
The E-Myth Revisited: Why Most Small Businesses Don't Work and What... Michael E. Gerber
The Art of the Start: The Time-Tested, Battle-Hardened Guide for... Guy Kawasaki
The Psychology of Persuasion Robert B., PhD Cialdini
The Ultimate Sales Machine: Turbocharge Your Business with... Michael Gerber, Chet Holmes, Jay Conrad Levinson
Enchantment: The Art of Changing Hearts, Minds, and Actions Guy Kawasaki
The Lean Startup: How Today's Entrepreneurs Use Continuous...Eric Ries
psycho et neuro marketing : la manipulation douce
Articles:
http://www.theguardian.com/sustainable-business/unilever-ceo-paul-polman-interview
http://www.fastcompany.com/1702130/future-advertising
WebSites

You will find all the teaching material at "www.lesnouveauxmarketing.com" in section "Digital Marketing Course" (vs. section e-book)
www.e-marketing.fr
toutsurlemarketing.com
COURSE POLICIES:
Plagiarism and cheating have no place in a community of scholars. Have the confidence in yourself to give your original best. This is all that is required of you.
Syllabus updated/created
March 2015
Faculty
Hubert Kratiroff is an experienced high-tech marketing professional. He has 30+ years of experience in marketing and has been working for companies such as Glaxo Smithkline Beecham, Banque Populaire, Bekaert, Geyer.
He founded several companies and startups; some had been sold to larger group some are still on his management.
He has a horizontal scope covering several marketing topics, from several industries, including the technical part of the digital marketing (he is a coder and developer in many languages).
He is creative but pragmatic and result driven.
Hubert –according to his students- loves teaching what he learned in the real world, mixing theory and practical cases which is his specialty.
He wrote several books and runs more than a hundred websites of different kinds.
On top of general marketing topic, his specialties are:
• Marketing Plan and brand manager function
• Digital Marketing and IT Markets
• Strategic and planning for business development
• Content, native and social Marketing
• BtoC KPI's and BtoB Dashboards
PRINT
ITW Benioff
I had the pleasure of meeting Marc Benioff, CEO of Salesforce last week at Exact Target's Connections conference in Indianapolis.
Together with other analysts from Gartner and Forrester, we were given some untethered access to him as well as to Scott McCorkle, CEO of Exact Target Marketing Cloud and Alex Dayon, President, Products at Salesforce.
In private, Benioff the man is very different from the on stage persona many of us are familiar with - the exuberant showman, evangelizing the company he founded with the all the energy and enthusiasm of a gospel preacher.
Any of you who have ever attended his company's annual Dreamforce event will know what I'm talking about.
Like the oft-repeated meme in HBO's Silicon Valley, the audience is presented with the idea of a business that's 'making the world a better place'. Superlatives abound as the crowd applaud.
Brothers and sisters, I believe in the power of the cloud! One thing's for sure, Benioff and his team know how to put on a show.
As with many dynamic and inspirational business leaders, the man behind the image is altogether more interesting. Softly spoken, considered and eloquent with a razor sharp wit, he appears every bit the corporate CEO that Wall Street demands.
With a 38% revenue growth on his company's last quarter earnings you would think he's delivering on their expectations.
At the same time, he has a laid-back Californian vibe, wearing no shoes, only socks at the fireside chat with will.i.am later that day. There's a hint of the San Franciscan hippy about him almost. The beaded bracelet on his wrist a counterpoint to the pinstripe suit he's wearing to our meeting.
He reminds me a little of the late Steve Jobs, a man with great intuition and a vision for the future of tech, combined with a sense of fun, yet someone who doesn't suffer fools gladly.
We started by discussing some of the themes for his opening keynote address:
So, Marc, you talked about the Internet of Things, but you didn't use that term - what do you see as Salesforce's unique role in IoT going forward?
Benioff: Well I think that Salesforce's unique role in IoT, or actually as we call it IoC - Internet of Customers, is that insofar as this Internet of Things represents customer-facing transactions, we want to have a role.
So it could be a Fitbit, it could be an automobile, it could even be a thermostat in your house - if it's going to be connected to customer, whether that's a consumer in b2c or a customer in a b2b environment, then we want to be part of the platform.
One of the cool things that we've done is to improve our API app even more and I think that's very unique actually, that everything you saw today is available as an API. We need that because we have to build mobile apps on top of all these things and when we are out there selling to those customers, they are all looking at how they can get on the network and we want to help them do that.
Certainly, if you are servicing your product, you're going to want your Internet of Things or your Internet of Customers or your Internet of Everything to connect to our Service Cloud. If you are selling you are going to want to connect it to the Sales Cloud. Also marketing, especially through Journey Builder is a huge opportunity for a lot of companies.
By the time we get to Dreamforce you'll see how we wrap it all together with analytics.
So are you making a concerted run at this? Will this be a major initiative for Salesforce?
Benioff: Yes, but what you have to understand is that when you look at the volume of transactions, the numbers are unbelievable and so when we look at company like Honeywell and the fact that they are putting every one of their controllers on the network, this is going to be a lot of transactions.
This is not amateur hour. This is the real deal. And they have a huge vision, inspired by others, to build a new Honeywell - a connected Honeywell.
When they do that, they'll need to build it on a platform and the volume of transactions that they need to be able to handle and the way that those transactions work is going to be a very significant undertaking. Scott - do you want to just talk about your vision around that for a bit?
McCorkle: Sure. So we have efforts to build massively scalable distributed processing. In most cases this is to decide whether an event needs to be ignored, because most of the data that's coming from all these connected devices are not actionable.
Patterns are, though, so it's not just about an individual event, but it could be a string of events - kind of like a first or second derivative of the rate of events maybe.
We have massive R&D efforts to create a 'shock absorber' for those events, so that what ends up getting passed for instance into Journey Builder is something that those front-end users think is important.
So is that 'Complex Event Processing' or do you guys have another name for it?
McCorkle: Yes that's exact what it is. Alex, do you have anything you want to add to that?
Dayon: Well our vision is to combine that with the back-end processes. The majority of those events don't have a real value. It's not valuable that the thermostat tells you each and every second that the temperature of your house is 72 degrees.
What you really want to know is whether or not the house is too hot, or too cold, and that's when you need to trigger something, so that the next step in your customer journey could be an email or it could be the dispatch of a service technician. That's really where we see the synergy with our acquisition of Exact Target a year ago.
This complex event processing combined with CRM, we see as the complete platform for putting your objects, all your devices into your information systems.
Benioff: And apps are those things too, of course and customers are out there and they're going to want to be controlling their devices from their app and I think for a lot of customers that's an area where they struggle still.
The thing is they need to ready for that and for building and deploying these apps. We're going to have some great new stuff coming out at Dreamforce around that as well.
Dayon: And the exciting thing for us as a management team is that the marketing world has shifted from managing the cookies with those apps to managing identities. This is because the first thing you do, for instance, when you buy a Fitbit, is that you create an account, so your login becomes your identity - your relationship with the brand.
That's what we've seen with Uber, that's what we're seeing with Netflix. And as a consumer, I trade my identity for a better service from that brand. I think that's what's so exciting about the marketing world right now and that's the massive disruption that's happening.
Benioff: And that's a great opportunity. If you build this flexible infrastructure, you can drop those apps on top of it and then your employees can push and pull and your customers can push and pull and it becomes this great thing. You can collaborate and you can share and you can communicate more effectively.
Of course not every company is ready for that level of transformation. Maybe there's some fear or there's some anxiety or there's a lack of understanding of what can happen. Executives that are old-school, control oriented executives, whether they are IT executives or whoever, need to know that those barriers have already come down. You can try and hold on as long as you think you can hold on but, you know...
Looking at Ticketmaster and how it has evolved over the last ten years, that's a great example, right?
Benioff: Sure, totally agree. They're amazing.
Dayon: And when you look at those apps, there are four or five key patterns. The first one obviously is that those apps need to evolve very quickly, so you need a very agile development environment that allows you update them and to be able to map the analytics of the usage of that app. What are people using? How are they using it?
The second is commerce - that app needs to embark on some sort of transaction. The third one we see is communities - again Ticketmaster are a good example of that, Amazon is a good example too.
I think the one that really opened our mind was Apple, as they blended the shopping cart five years ago with the customer ranking and votes and now everybody is trying to do those things. The fourth pattern we see is service. So if you have an app, your help button should be there. Why would you have a different phone number for your customer service?
Benioff: Everybody needs a mayday button, not just Amazon.
Dayon: Yes - everyone needs a mayday button, we saw that example with Black and Decker case study where you have the app and some of the devices are connected and geo-located, so if you loose your piece of equipment you can find it, like with Apple's 'find my iPhone'. There is more, but these are the four big patterns that we see that are strong enough [incentives] for a customer to create an account. The big question for marketers today is 'why would my customers create an identity that they share with my brand?' and 'what is the value and what is my brand giving them in exchange?' Well if you bring a better experience with the service you are providing, then they will.
So as you are pulling all these capabilities into the cloud, does that bring any special responsibility on you?
In terms of developing new ways to secure or authenticate this information or anything like that, or do you see that as a problem for other experts?
Dayon: Well there are two parts to your question. In terms of identification, when you create an account in Salesforce, you can use a feature called Salesforce Identity and that allows you to use your Facebook ID.
The other question is about security of the data and that's why companies are coming to us. There is no finish line when it comes to security, but the barriers to entry are very high and so when it comes to building a cloud service, a lot of companies just can't afford that level of investment.
And a big part of this, I suppose is getting consumers to actually want to give up this type of information to brands and in effect vetting their personal data for you?
Benioff: Yes - and I think they do that more and more. You know my example is a real one. I recently bought the new iFitness treadmill. I have the app on here (lifts phone) and when you show up, the camera reads that and it creates the authentication.
I've already linked my iFitness account to my Fitbit account. So then we think, well, what are all the other things that are going to get linked together in the future? That integration is super interesting.
Q: So how quickly to you think that we'll see that data set that you are creating eventually feeding into your doctor or primary healthcare physician, or perhaps even your health insurance company?
Benioff: Well today, we don't really have that kind of integration, but that's what we all want, right? Today I have to sit down with my doctor and I go through my data and she doesn't even have to ask me to see it.
You know my scales are connected, my Fitbit is connected, my treadmill is connected - all these various things are connected now, and so that's really neat.
Dayon: And coming back to the voice of the customer, what's really important is how it's changing the way that marketers are thinking. So when we look at the features that our customers are looking for, we look at things like the data on what people are using and then there's also the community aspect where we have ideation capabilities and people can vote on what they'd like to see. It's not just about usage data, though.
Q: It's more about ideation and co-creation?
Dayon: Exactly and that's the way we build a lot of capabilities. So when you do that over a period of 15 years, you end up really creating something that your customer wants and that gives you a competitive advantage so that's why we productize
Q: And then you optimize it based on operational data?
Dayon: You need to have the two. You need both. You can't just do it based on the analytical data, you have to look at sentiment and that real-life collaboration with your customers, because you are smarter when you work together as a group.
Benioff: It also becomes your brand - you show that you're listening and that your customers can interact and that they can trust you. They will come to you and say 'well did you act on this?' because it's not just enough to collect the data - you have to operationalize it and feed it back to them.
Dayon: And at Dreamforce when we present, we have those certain slides that we call the 'clappies' because when we show them we know that people are going to clap.
This is because we know from our community that these are the things that people are looking for and they are like 'ah..you finally did it!' - and that's the voice of the customer actually.
Marc, you spoke earlier about big goals for the business, can I ask you about advertising for a second? Your announcement about the deal with Omnicom has a lot of people talking.
What is the role for Salesforce in the use of first party data for targeting? Is there a role for the business in the DMP/DSP space perhaps?
Benioff: Well today, Social.com, which is the ad buying service that we have, is a significant part of the network. As you probably know, it represents about 10% of Facebook's ad spend every month.
We want to make that a part of the journey, so that you know where your customer is, you know what they are looking for and if you want to target them more aggressively, well here's how you do it. It does however need to be part of the bigger picture.
We don't just want to be only an adsales business, you know, that's not really who we are anyway. Who we really are is a company that's about managing the customer relationships. You could say that we've sort of come to this through the 'left side' a bit. Scott to you want to speak to that?
McCorkle: Sure. So we like the social aspect - the fact that it's a person and not just a cookie, but in general the interest in how we think about our product roadmap is that it's inclusive of all advertising spend.
Coming back to the idea we were talking about earlier around spaces - as beacons start to pop up in our world, space is going to become monetizable as an ad unit. Someone can be in a place that that place will be connected to a mobile app and you'll be monetizing that in ad networks.
So we really like what we have with our Social.com offering. For us 'connectedness' to the journey is paramount. The whole idea of what it means to deliver an ad is something that we spend a lot of time thinking about.
Q: Weil in-app advertising can be highly targetable, right?
McCorkle: Absolutely, it sure can.
Dayon: And that's where the synergy with Omnicom digital is so exciting, because they have this massive infrastructure to find the right content for the right person at the right time but to make that infrastructure smarter they need that CRM data.
They need to know more about the customer - where they are, who are they and what are they doing and that's what we can provide with the Exact Target Marketing Cloud, so the two combined is all about where advertising is going now which is all about the this one-to-one relationship with the customer.
Benioff: And so when we get to Dreamforce, you will see a broad unveiling of the next generation of our platform. As we continue our product development and you will see everything mobile, everything social, everything in the cloud.
Q: Well it seems that that's all we have time for. Thank you and good luck with the rest of the conference
Benioff, McCorkle, Dayon: Thanks everyone
ITW Yves Béhar "Advertising is the price companies pay for being unoriginal"
Interview par la revue Influencia
Connecté, écolo et utile : telles sont les composantes du design selon Yves Béhar. Cette pointure internationale, fondateur de FuseProject, explique à INfluencia sa vision et les fondements d'une pratique où l'utilité ne peut plus se passer de l'expérience...

INfluencia : quel sera le rôle du designer dans une société ultra connectée, ultra communicante et finalement ultra transparente ?
Yves Behar : plus le monde est ouvert, plus les gens communiquent entre eux. Plus aussi les informations se multiplient pour permettre au designer de mieux comprendre comment ils vivent, ce qu'ils font, ce qu'ils veulent faire... Cela nous permet de designer des produits meilleurs et de meilleures expériences. Les échanges consommateurs/consommateurs mais aussi les retours consommateurs/marques nous éclairent sur la demande et sur les réussites. C'est un point de contact direct entre les designers et les marques.

INfluencia : cette meilleure connaissance des besoins et nécessités à la fois des consommateurs et des marques change-t-elle la conception des produits en amont ?
Yves Behar : cela décuple les possibilités d'être réceptif au monde et à ses besoins. Mais cela dit, le futur se crée en observant le présent et en développant de nouvelles idées. Ce n'est pas forcément en demandant aux gens aujourd'hui ce qu'ils veulent qu'on comprend mieux demain. C'est plutôt en laissant le designer travailler, c'est-à-dire synthétiser les informations qu'il reçoit de toutes ces sources différentes. Le designer est comme un monteur de films, il a des rushs devant lui et doit trier et choisir. S'il écoute le marketing, on arrive à des solutions trop compliquées. Nous disposons d'une avalanche de sources : technologies, opinions, échanges, informations, et notre rôle est vraiment de faire des sélections pour construire une expérience pointue.

INfluencia : vous avez parlé « d'expérience » à deux reprises. Les technologies évoluant, elles vont aussi se développer de façons encore inédites. Puisqu'il ne se contente donc plus de dessiner des produits, quel est le rôle du designer dans l'apport d'expériences aux consommateurs ?
Yves Behar : si nous regardons l'histoire du design, nous verrons que finalement l'expérience a toujours été du domaine du designer. Si l'on regarde les produits de Dieter Rams, par exemple, la simplification et la clarification de la séquence des expériences induite par une suite linéaire de boutons sur un produit stéréo faisaient déjà partie de son travail, dans les années 1950-1960. Depuis qu'il y a des fonctions sur les produits, le designer travaille l'expérience. Quand elle devient digitale, elle devient simplement une autre pratique. Le triptyque physique/digital/marque doit être pensé de façon horizontale et pas séquentielle.

INfluencia : pour rester dans l'expérience, les objets connectés vont-ils devenir un marché incontournable pour le design ?
Yves Behar : ils représentent déjà une partie très importante de notre travail. Chez FuseProject, nous avons commencé très tôt. Moi-même, dès 1998, alors que le wifi et le Bluetooth® n'existaient pas, j'avais imaginé les objets connectés dans une exposition, « The Learning Show », au musée d'Art moderne de San Francisco. Nous avions connecté des chaussures en leur intégrant une puce pour recueillir les informations de la marche, dans le but de mieux les customiser. Puce que nous avions ensuite fournie au fabricant. Quelques semaines plus tard nous était revenue une chaussure beaucoup plus adaptée à son utilisateur. Je pense donc être un des designers qui a travaillé le plus dans ce domaine, et pour moi c'est clair : le design va intervenir de plus en plus dans la conception des produits, car il est une réponse plus globalement à la définition même des marchés, cela par l'intégration en amont de la technologie et des comportements humains dans la création des entreprises. Les objets connectés sont la parfaite définition du rêve qu'était FuseProject en 1998 : faire une fusion de tous les domaines du design au bénéfice d'une idée, d'une expérience.

INfluencia : qui dit création de produits dit recyclage. Ce marché est en pleine croissance et promet de grossir dans les années à venir. Pour le design, est-ce un frein ou un levier à l'innovation et à la création ?
Yves Behar : les notions de développement durable et de recyclage sont deux aspects incontournables de notre travail. Nous les impliquons dans tous nos projets, et pas seulement dans ceux plus spécialisés comme le « Clever Little Bag » de Puma. C'est beaucoup plus compliqué et moins appliqué pour les produits électroniques connectés, et c'est certainement la prochaine étape importante de notre métier. Nous serons partie intégrante de la solution au même titre que les fabricants. Au fil des mois et des années, après le lancement d'un produit, la capacité de l'améliorer progresse. Sans que le consommateur ait à faire quoi que ce soit, la longévité de ce produit s'allonge : tant qu'il est utile, il reste sur le marché. Et du point de vue du recyclage, c'est une bonne nouvelle.
INfluencia : ce rapport de force éternel entre beau et fonctionnel, concernant le design, a-t-il évolué ?
Yves Behar : oui. Le design a longtemps été vu comme une décoration ou une finition. Le designer arrivait dans un projet juste avant la phase de commercialisation, pour rendre les choses plus belles et les formes plus expressives. Aujourd'hui, pour moi, le vrai design intervient très en amont et, comme je le disais, souvent à la fondation même de l'entreprise. Quand on regarde certaines organisations innovantes modifier des industries entières – citons Airbnb ou Pinterest –, on voit des fondateurs qui sont des designers. Repenser fondamentalement la forme et la beauté d'un objet, ou d'une application, afin qu'ils soient mieux adaptés à la vie courante actuelle, c'est une façon essentielle de faire du design... en même temps que de la création d'entreprise. Le design occupe une place de plus en plus décisive au sein de l'entreprise.
De son côté, le consommateur prend conscience de son omniprésence et de son influence dans sa vie de tous les jours. Chacun de nous en effet intervient, participe, donne son opinion bien plus qu'avant. Mais cette conscience élevée de l'importance du design est surtout visible chez les millennials, et les plus jeunes encore...

Influential people
Les figures, personnalités, marques et sociétés des nouveaux marketing
moati obsoco
dorsey
tim oreilly
Zappos : delivering happiness nick swinmum zappos,
zuckerberg
Tim Lee Berners
Jeff Bezos
eric ries
steve balck
seth godin
guy Kawasaki
Marissa meyer yahoo!
Marc Benioff
Geoff RAMSEY, fondateur d'eMarketer
Rohit Bhargava - Senior Vice President, Strategy & Marketing, Ogilvy, Bhargava is an online marketing thought leader credited with one of the industry's most cited definitions of content curation.
Get Content, Get Customers - a 2009 book by content marketing thought leaders Joe Pulizzi and Newt Barrett
Pawan Deshpande - founder and CEO of Curata, creators of content curation solution Curata. Pawan's background includes engineering positions at Microsoft and Google, and he has been awarded patents in social networking and natural language processing.
Newt Barrett - a content marketing thought leader and author.
General marketing
1 Philip Kotler: The founding father.
2 David Aaker: Brand equity trailblazer.
3 Jean-Claude Larreche: Marketing strategy master.
4 Regis McKenna: The technology visionary.
5 Don Peppers and Martha Rogers: The one-to-one gurus.
6 John Quelch: Global marketing authority.
7 Al Ries: Pioneer of positioning.
8 Don Schultz: Integrated marketing communications innovator.
9 Patricia Seybold: Customer experience expert.
10 Jack Trout: Positioning pioneer.
11 Lester Wunderman: Direct marketing missionary.

STAT FEVAD
The French economy may be struggling—GDP growth in the first half of 2014 was nil, according to the country's Institut National de la Statistique et des Etudes Economiques (INSEE)—but digital commerce is going from strength to strength. In late September, the Fédération du E-commerce et de la Vente à Distance (FEVAD) reported that business-to-consumer ecommerce sales in France reached €13.3 billion ($17.7 billion) in Q2 2014—a 10.5% gain compared with Q2 2013.
FEVAD estimates are based on data from leading ecommerce sites selling in France and on the aggregate number of transactions handled by the main payment platforms serving 147,200 active websites.
As ecommerce becomes second nature for many of France's internet users, these digital shoppers are buying online more often, even if they spend less per transaction. Average order value slid to €82 ($109.33) during Q2 2014, 3% lower than in Q2 2013. But more frequent purchasing more than compensated for that decline; FEVAD reported that the rate of buying rose 7% year over year. As a result, average spend per digital buyer in Q2 2014 was €488 ($650.67), up from €472 ($629.33) in Q2 2013.
Ecommerce is also claiming an ever-larger share of retail spending. That share is growing by roughly 1 percentage point per year, FEVAD reported. In 2013, digital sales represented an estimated 8% of retail sales in France, excluding food and groceries.
Mobile buying is on the rise, too, though mcommerce is relatively undeveloped. The value of mobile sales—transactions carried out on smartphones and tablets, or via a mobile site or app, but excluding app downloads—jumped by 52% in the year to June 2014, according to FEVAD.
Despite the steady gains in online buying, France doesn't rank among the most advanced ecommerce markets in Western Europe. In 2014, eMarketer estimates that 67.7% of web users ages 14 and older in the country will make a digital purchase—a slightly higher proportion than the regional average of 65.2%. Germany, the UK and the Nordic nations all register greater digital buyer penetration. Yet France does boast the third-largest population of digital buyers in the region and will maintain that position for the foreseeable future. eMarketer estimates that more than 29 million web users in the country will buy online this year

Avez-vous dépensé plus de 1600 euros d'achats en ligne l'année dernière ? Si oui, vous êtes au-delà de la moyenne des acheteurs, et c'est donc que vous avez succombé aux stratagèmes méconnus des e-commerçants. Le e-commerce français pèse 57 milliards d'euros, répartis sur plus de 150 000 sites* et sur les mobiles, les véritables témoins des usages de demain. (*Fevad, 2014)

poem
These days, every major brand has to juggle investment in paid, owned and earned media, aiming to maximize impact and value. But it's difficult to gain insights into brand presence on specific channels. Step forward Havas Media, which recently assessed 102 brands across 12 industries in France for its report, "P.O.E. 2015."
As a first step, the Conseil supérieur de l'audiovisuel (CSA) carried out 2,800 online interviews with internet users in France ages 15 to 59. Havas then applied a proprietorial scoring system, based on web users' connections at each potential touchpoint across all media, and for each brand. Those scores were used to create a perceived performance score in the categories of paid, owned and earned media for each brand as a percentage of its total marketing efforts. The composite yielded a final performance rating. It's worth noting that brand A's rating for paid media, for example, might be lower than brand B's, but brand A would rank higher if its overall score was greater.
Predictably, the balance of paid/owned/earned varied significantly by industry. Financial services firms, for example, obtained nearly half their ranking on the basis of paid exposure. Telecoms and technology brands were not far behind, with 45% attributable to paid media. Overall, brands in most sectors said they spent at least 40% on paid channels.
Primary Source Where Internet Users in France See Digital Content from the Havas Paid Media Top 5* Brands in France, Feb 2015 (% of respondents)
Many of the best performers on owned media were in the retail sector and included ecommerce merchants, specialty stores and grocery superstores, as well as clothing and other textile brands. Earned media was a relatively greater factor for food and drink brands, automotive marques and luxury firms.
The results also varied according to whether the media channels in question were digital or traditional. The top five individual brands in paid digital media among web users, ranked by performance, were all food, drink or beauty brands, with Coca-Cola in the top spot. In terms of paid digital media, though, Coca-Cola ranked fifth, behind Orange, Microsoft, SFR and Free.
Brand websites and mobile apps were the primary owned media for retailers. Banks and textile companies also performed well in these areas. But for many advertisers—particularly those in the luxury, automotive, health/beauty and food and drink sectors—around half of their performance ranking was down to social networks. Facebook and YouTube were the main beneficiaries.
Primary Source Where Internet Users in France See Digital Content from the Havas Earned Media Top 5* Brands in France, Feb 2015 (% of respondents)
With respect to earned media, the research again showed the power of digital channels to shift brand rankings. Taking all platforms into account, consumer marketplace leboncoin.fr had the highest profile in France, followed by Microsoft, Apple, Free and Peugeot. But on digital platforms, Microsoft was tops. Nutella leapfrogged Apple and Free to claim second place, with Samsung rising into fifth.
The growing emphasis on owned and earned media, and especially social networks, reflects a mood already prevalent across Europe last year. When executive search consultancy Spencer Stuart and PR company Weber Shandwick polled corporate communications officers in 2014, 95% of CCOs in Europe said social media would become a more important communications channel in the next few years, and 52% said the same of company websites. More than one-quarter (29%) said owned media generally would gain in importance. Yet only one in 10 said paid media would become more important in communicating with consumers
ux
Benefits of quality CX and CEM : CEM software can help towards giving everyone in your organisation a single customer view (SCV), the benefits of which include improved customer service, better customer retention, higher conversion rates and hopefully an improved overall customer lifetime value (CLV). Providing great customer experiences can help create loyal brand advocates, who are more likely to spread positive word of mouth about your brand. Strengthening brand loyalty can then lead to higher spend. Brand advocates will often spend more, purchase more items and return to the business more frequently. Ensuring your customers understand why you're different from your competitors and that you're a unique entity will help ensure they continue interacting with you. CEM software can help businesses identify customers who are likely to stray, therefore they can be offered incentives to stay loyal. CEM is much cheaper than standard market research. Market research can be lengthy and costly to develop, particularly as they are often incentivized. CEM surveys however are short and to the point.